WHAT IS STEEL FIBER REINFORCED CONCRETE? ITS USES, PROPERTIES, ADVANTAGES AND DISADVANTAGES.
STEEL FIBER REINFORCED CONCRETE (SFRC)
From last decade, The use of steel fiber reinforced concrete has gradually increased. Lately it has become more frequent to substitute steel reinforcement with steel fiber reinforced concrete in some applications where the steel reinforcement is not necessary like Curbs, p
ipes, c
overs, s
leepers and manufactured wall and its elements.
Many types of steel fibers are used for concrete reinforcement. Round fibers are the most common type and their diameter ranges from 0.25 to 0.75 mm. Rectangular steel fibers are usually 0.25 mm thick, although 0.3 to 0.5 mm wires have been used in India. Deformed fibers in the form of a bundle are also used. The main advantage of deformed fibers is their ability to distribute uniformly within the matrix.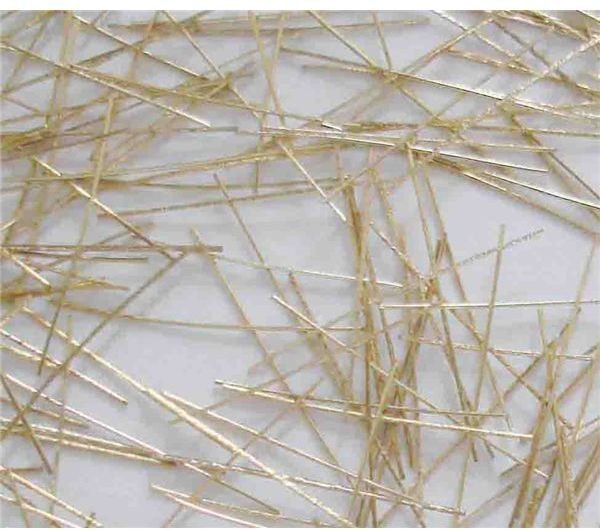 Use of steel fiber reinforced concrete
Industrial Ground Floor Slabs –

Warehouses

Factories

Aircraft Hangers

Roads

Bridge Decks

Parking Areas

Runways

Commercial and Residential Slabs

Shotcrete

Tunnels etc.

Steel fiber reinforced concrete have been varied and widespread, due to which it is difficult to categorize. The most common uses are tunnel linings, slabs, and airport pavements.
Properties of steel fiber reinforced concrete
Flexural Strength: Flexural bending strength can be increased of up to 3 times more compared to conventional concrete.

Permeability: The material is less porous.

Fatigue Resistance: Almost 1 1/2 times increase in fatigue strength.

Abrasion Resistance: More effective composition against abrasion and spalling.

Impact Resistance: Greater resistance to damage in case of a heavy impact.

Corrosion: Corrosion may affect the material but it will be limited in certain areas.

Shrinkage: Shrinkage cracks can be eliminated.
Technical benefits to user
Significantly reduced risk of cracking.

Reduced spalling joint edges.

Stronger joints.

High impact resistance.

Greater fatigue endurance.

Reduced maintenance costs.

Longer useful working life
Advantages of Steel fiber reinforced concrete
Reinforcing concrete with Steel fibres results in durable concrete with a high flexural and fatigue flexural strength, improved abrasion, spalling and impact resistance.

The elimination of conventional reinforcement, and in some cases the reduction in section thickness can contribute to some significant productivity improvements. Steel fibres can deliver significant cost savings, together with reduced material volume, more rapid construction and reduced labour costs.

The random distribution of Steel fibres in concrete ensures that crack free stress accommodation occurs throughout the concrete. Thus micro cracks are intercepted before they develop and impair the performance of the concrete.
Disadvantages of Steel fiber reinforced concrete
There are complications involved in attaining uniform dispersal of fibers and consistent concrete characteristics.
The use of SFRC requires a more precise configuration compared to normal concrete.
Another problem is that unless steel fibers are added in adequate quantity, the desired improvements cannot be obtained.